Walker Evans created a project called, Subway Portraits, (1938-41) in which he hid a camera under his coat with just the lens peeping out and he secretly took photographs of fellow passengers, on the New York subway trains, that were sitting opposite him. He later joined the Farm Security Administration (FSA). In 1936 whilst on leave from the FSA Evans and a writer called James Agee went to to Hale County, Alabama for a story for Fortune but the magazine subsequently opted not to run it and in 1941 Evans and Agee used the material intended for Fortune for their book Let Us Praise Famous Men (1941).
https://www.moma.org/learn/moma_learning/walker-evans-subway-portraits-1938-41/
Allie Mae Burroughs Alabama Tenant, Farmers Wife. (1936) (from Let Us Praise Famous Men,1941) by Walker Evans.
Subway Passengers, New York City, (1938), (from Many Are Called) by Walker Evans.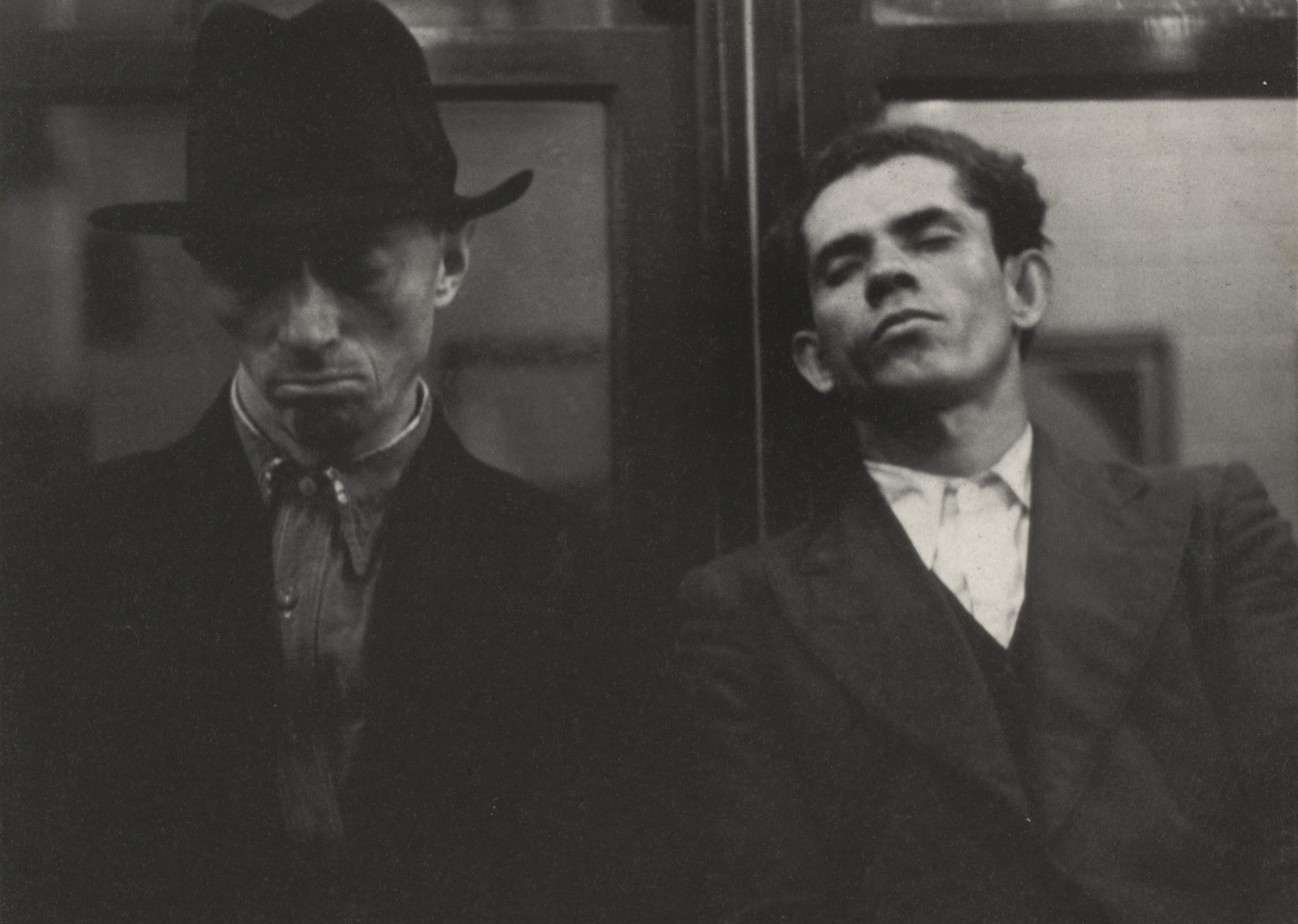 From Subway Portraits, (1938-1941) by Walker Evans