Karren Knorr, born, 1954, a German born American photographer currently living in London. Knorr specialises her work on Western cultural traditions focusing on British society, with wide ranging topics from lifestyle to animals. she is interested in conceptual art, visual culture, feminism and animal studies and her work reflects all these. Her photographs taken in City of London Gentleman's Clubs are from the point-of-view as an 'outsider' depicting the Other.
Belgravia, (1979 – 1980) by Karen Knorr.
Hårleman's Anatomy, (1994) from the series Academies (1994-2005), by Keren Knorr
Shattering an old dream of symmetry, (from Connoisseurs) (1986 – 1990), by Karen Knorr.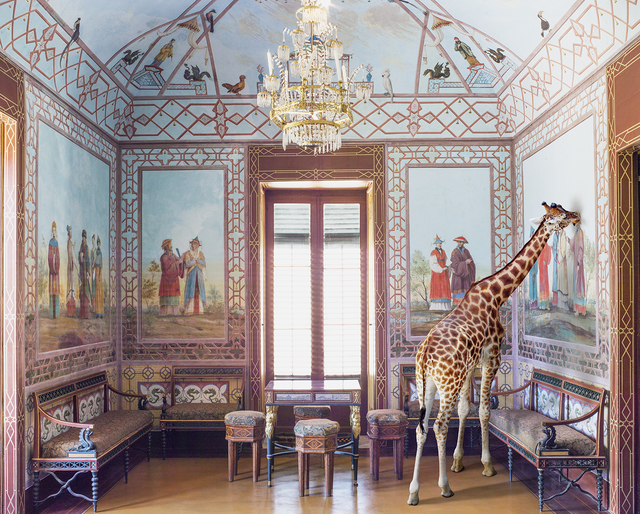 Love at First Sight, Palazinna Cinese, (2016) by Karen Knorr.