Sally Mann, born 1951, American photographer famous for her large-format black-and-white photographs. She fist photographed her young children then moved on to landscapes suggesting decay and death. Some of her photographs of her children would not be considered acceptable in today's society due to their nudity and subject matter.
Candy cigarette, (1986) by Sally Mann.
The Three Graces, (1994) by Sally Mann.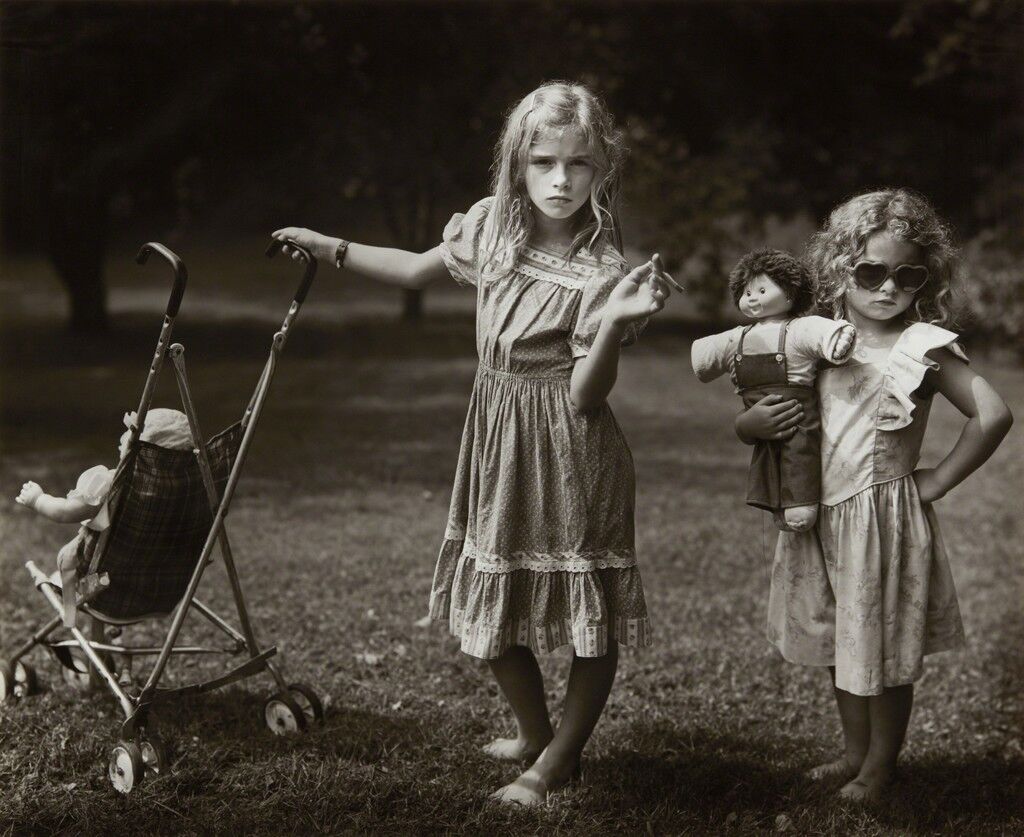 The New Mothers, (1989) by Sally Mann.
Damaged Child, (1984) by Sally Mann.