Zed Nelson, born 1965, film director and photographer, famous for his celebrity portraits and his for the gallery projects.
Zed Nelson David Tennant, b. 1971. Actor 2011 © Zed Nelson.
Paul Weller, singer. Photographed at his recording studio in Kent. (date unknown) by Zed Nelson.
"It's my constitutional right to own a gun and protect my family." Mike, father and gun owner. Dallas, Texas. (1999) from (Gun-Nation) by Zed Nelson.
Memphis housewives meet and compare recently purchased weapons. Memphis, Tennessee. (1999) from (Gun-Nation) by Zed Nelson.
For more than 20 years strict social rules have required modest dress and covered hair. Laws forbid women to publicly sing, dance, or wear make-up. There are reportedly more nose jobs being performed in Iran than in any other country in the world. Elham, 19, and her mother, 55. Rhinoplasty 'nose job' operation. Tehran, Iran. (from Love Me.) (2010) By Zed Nelson.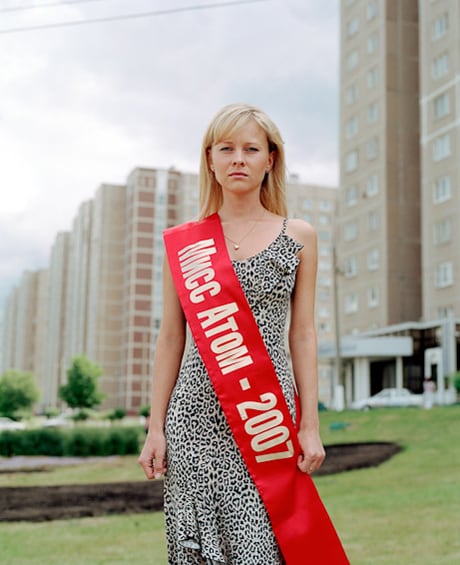 'Miss Atom'. Elena Kamenskaya, 24. Winner. Russian Federal Atomic Energy Agency annual beauty contest, for female staff aged 18-35. Moscow, Russia. (from Love Me.) (2010) by Zed Nelson.