From studying Stuart Hall's ideas of how an intended massage can be interpreted by different people: DOMINANT, NEGOTIATED, OPPOSITIONAL from my Reading Point 2.1 exercise, I have analysed this news media image using Hall's three points-of-view.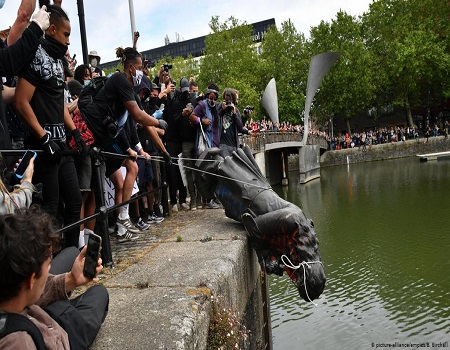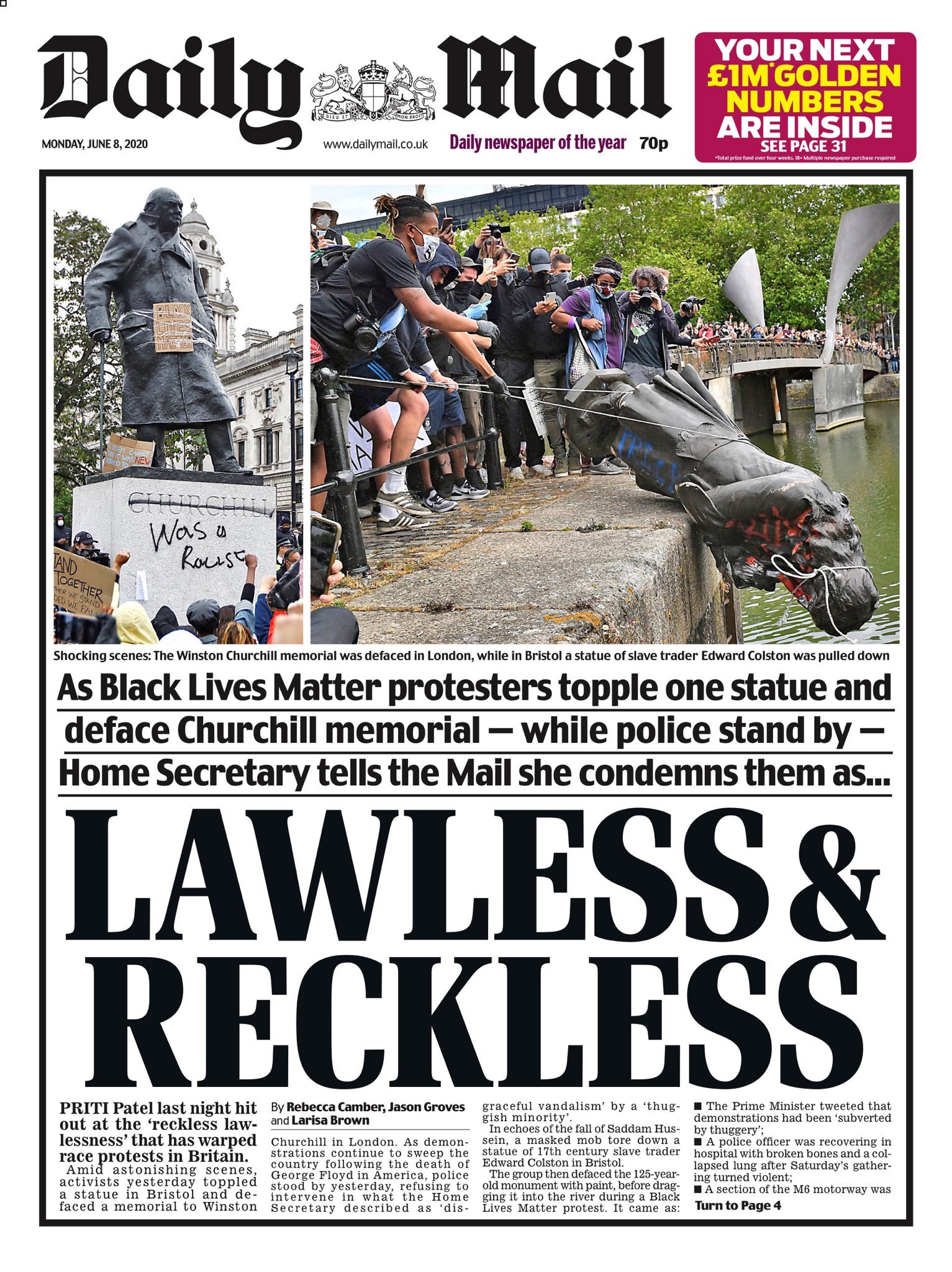 Daily Mail, Monday, 8th June, 2020, headline: "LAWLESS & RECKLESS".
This photo taken during the "Black Lives Matter" protests in Bristol captures the moment a statue of a prominent public figure of the late 17th and early 18th century of Bristol was thrown into a canal shortly after being pulled down from its plinth.
DOMINANT – The preferred reading, is obviously the headline that it wants us to believe that the photograph documents the LAWLESS & RECKLESS destruction of a public monument. The Daily Mail, wants its reader to take a hard right wing view against the protesters and their actions. The perceived target reader is likely to be of white, European extraction, working and middle classes.
NEGOTIATED –The negotiated reading, (Probably the most common position many readers will take.) Whilst remaining shocked at the photograph and the events, many readers will most likely still sympathise with the protesters feelings against what this statue represented; but will also feel that the behaviour was wrong and unlawful. These readers are likely to be from all sections of society.
OPPOSITIONAL – The oppositional reading, whereby the viewer rejects the intended meaning – This photograph will be seen as a Victory against the British colonial past, a victory for the fight against racism, a victory against the perceived (whether true or false) of white dominated rule of Britain and for a small minority, a victory over the establishment. For the more educated and enlightened, this may be seen as a step closer to multiculturalism.