diCorcia had become an important figure in contemporary art photography and his aesthetic and methodology has been a great influence and much emulated in both the art and commercial world. diCorcia's style has been to create staged / fictional and highly stylised scenes using a constructed narrative view to follow a preconceived artistic stratagy. His subjects or models work to unplanned performances, thus balancing the epic quality of the image with pathos, humanity and tenderness. Commercially, he has worked for top brands such as Dior, Shinsegae, Fendi, Anne Klein, Valentino, Giorgio Armani, etc.
Eddie Anderson, 21 Years Old, Houston Texas, $20, (1990) by Philip-Lorca diCorcia.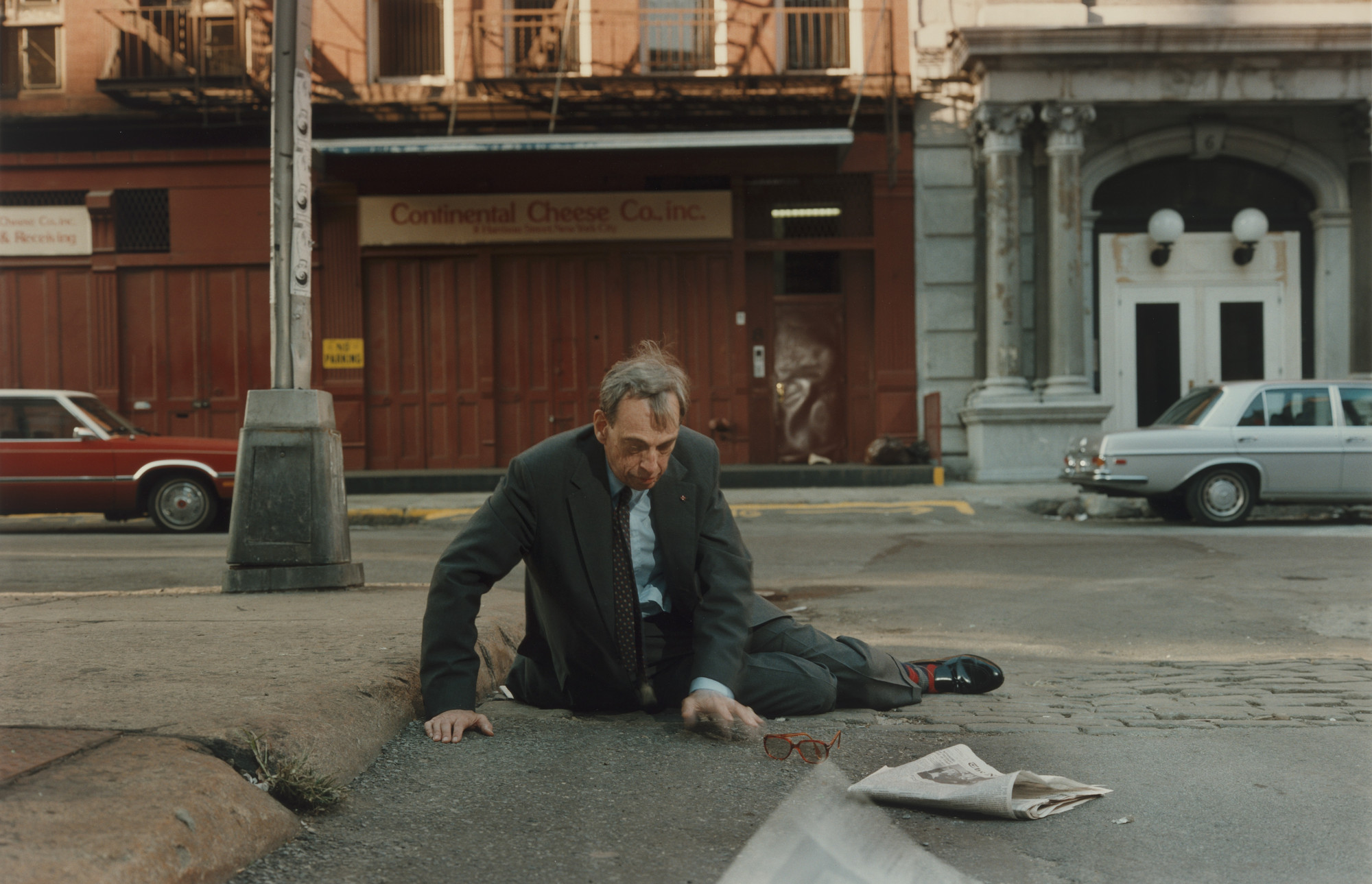 Fred (1986) by Philip-Lorca diCorcia.